Be fulfilled with the Clear Hokkaido Air
We aim to provide a comfortable space where guests can spend time as they please in Sapporo,
where natural beauty meets urban sophistication.
Moving encounters that linger in your heart
As a hotel that introduces some lesser-known local charms,
we wish to help foster the distinctive characteristics of Hokkaido and Sapporo,
which we never cease to love.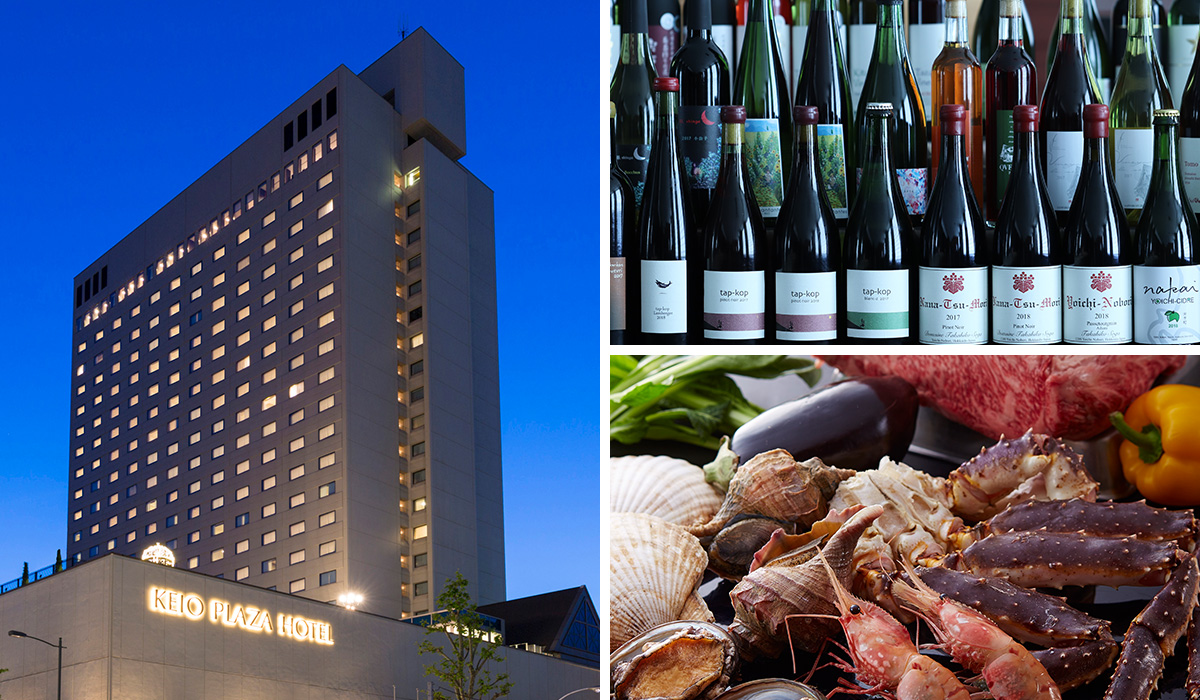 For moments of delight, delectability, and happiness
For ultimate peace of mind
Guest rooms have a sofa by the window for guests to unwind while enjoying the scenery of Sapporo, where natural beauty merges with urban sophistication. Pamper yourself with ultimate peace of mind in the heartwarming atmosphere of Hokkaido.
Sharing the epicurean delights in Hokkaido
Based on relations of trust we have built with producers and communities, we promise an epicurean experience of what Hokkaido has to offer, including dishes made using choice Hokkaido ingredients, Hokkaido wines, and locally brewed sake.
Striving to create unforgettable memories
Through years of building bonds of trust with our guests in pursuit of hospitality honoring their precious moments in life, our pride and love for the services we provide have continued to grow. We truly look forward to serving you.