To Keep the Plaza in Sapporo
Our services are distinguished by their genuine sincerity,
as we aim to serve as a welcoming space where people can walk in anytime
and as a place where guests can enjoy time away from their daily routines.
Moving encounters that linger in your heart
As a "plaza" where people gather, come and go,
we value interpersonal encounters and welcome each and every guest with true sincerity.
We offer unrivalled hospitality in every setting and at every space-casual gatherings, dinners, meetings-to ensure an ultimate feeling of
contentment and excitement you'll never forget.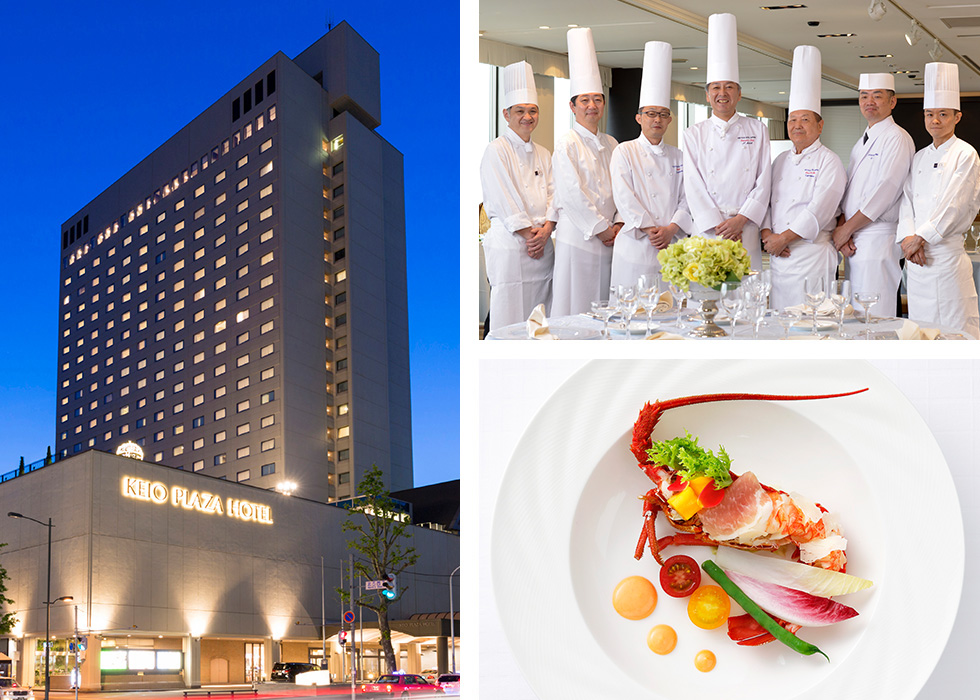 Serving as a "plaza and square" for new encounters and gatherings
We make the three promises to provide times and spaces where guests can have fun, enjoy food, and feel happy.
A refined stay with the ultimate in peace of mind and relaxation
Guests stay at urban hotels for various purposes, including sightseeing, business, and commemorative events. We offer various rooms to meet the needs of all our guests, including solo women travelers and families on vacation, so that they can enjoy their stay with peace of mind in refined, extraordinary spaces. Access to the Luxury Floor and the Premier Floor is controlled by room keycard, making these floors accessible only to guests staying there. Four-bed rooms, in which four beds are arranged in two rows, are popular rooms that evoke the sense of a plaza where people gather. We offer a comfortable stay to all who choose to stay with us.
The pursuit of fine flavors and safety
Chefs holding the title of "Disciple Escoffier" are known for their outstanding culinary skills and track records. The Keio Plaza Hotel Sapporo has four chefs with this prestigious title, and they take charge of serving delicious dishes to guests. Few other hotels in Hokkaido have four Disciples Escoffier, and the fact that we have four such chefs illustrates that we serve some of the highest-quality food in Japan. The Keio Plaza Hotel Sapporo is also accredited with Sapporo's special HACCP certification (in the premium-stage category), developed to ensure food safety. We're committed to serving the finest dishes prepared from safe, reliable ingredients.
Unforgettable memories
We have a wealth of experience and a proven track record of hosting banquets and meetings, including official banquets for dignitaries such as Imperial Family members and state guests as well as international conferences featuring experts from around the world. For the more than 30 years since our opening, our meticulous, sophisticated services have earned us praise from organizers of such banquets and meetings. All our banquet staff are committed to providing quality services that satisfy each and every attendee.